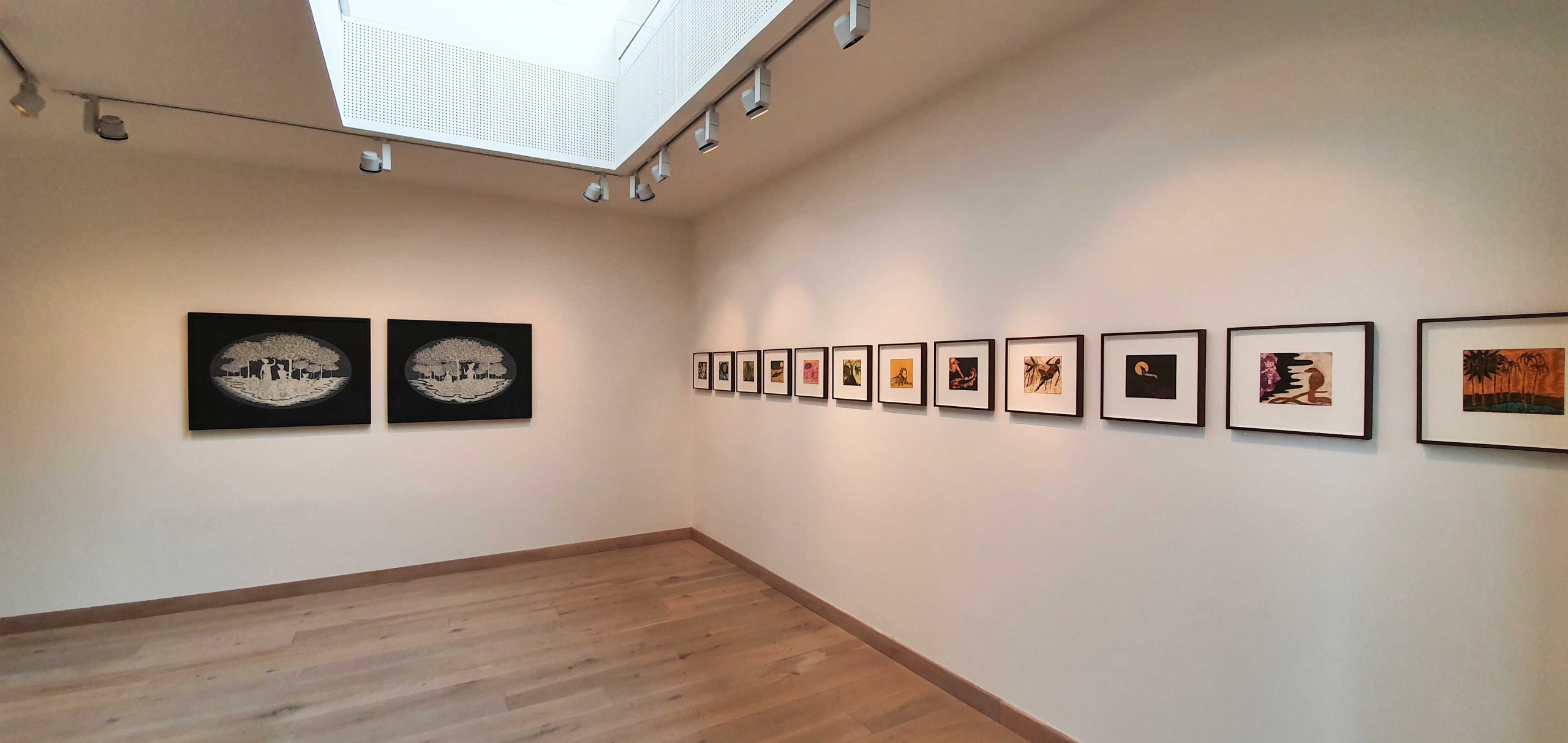 'I Bite & Sting… (and You'd Better Believe it)'
'I Bite & Sting… (and You'd Better Believe it)'. Hopefully laced with levity, they are my personal riposte to the world in our current wonky times, the toil and the strains. They were drawn in Berlin since the commencement of lockdown (March 1) and printed in London by Nutmeg Editions. I intend them to be an affirmative, jocular growl at those things which block our path.
12 animals that are likely to bite back should their tail be tweaked. They are, in that sense, all self-portraits.
They are currently being exhibited as part of Stephen Chambers' exhibition 'The Court of Redonda' at Hastings Contemporary, Dec. 10 – February 28, 2021.
The Fashion House, Set of 4 lithographs, Edition of 25, Printed at Nutmeg Editions, 2019
The Talking Trees Of England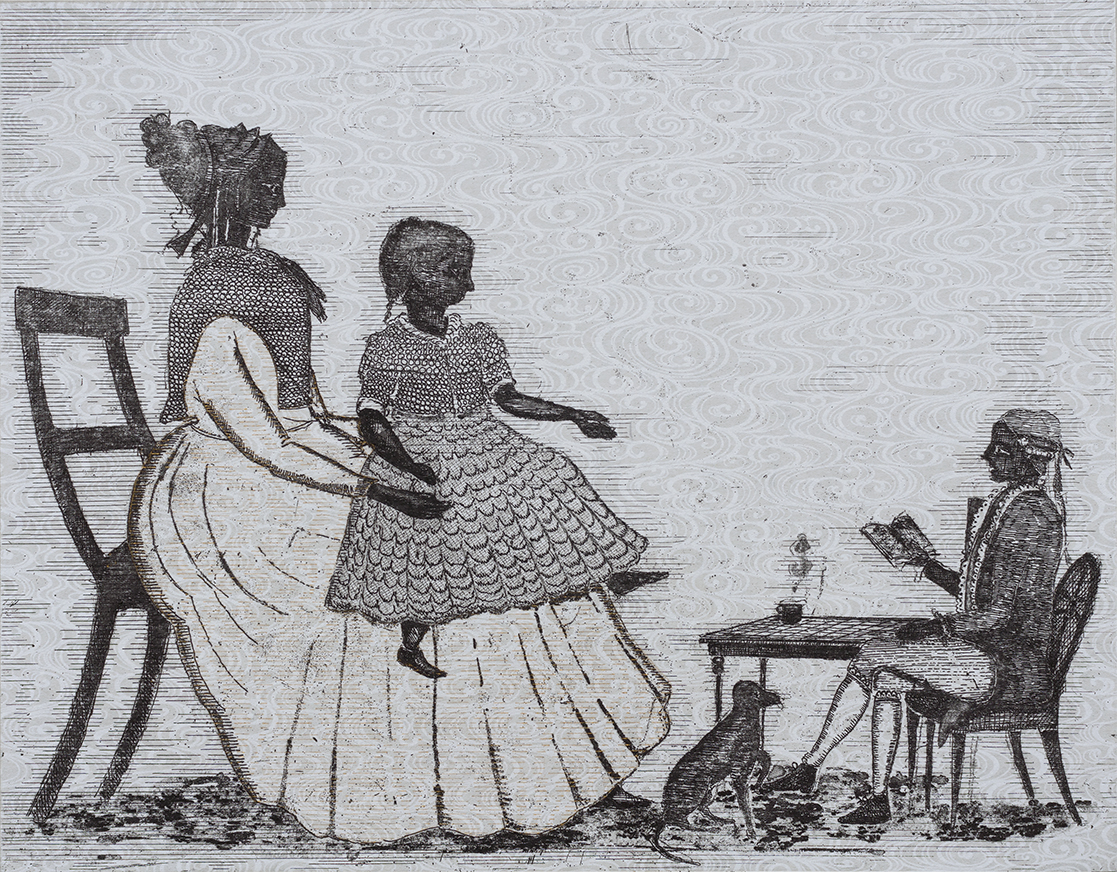 Casanova Selling The National Lottery To Catherine The Great, Two plate etching with chine-collé printed on 300gm Hahnemuhle paper, 38 x 30 cm  Edition: 25, 2018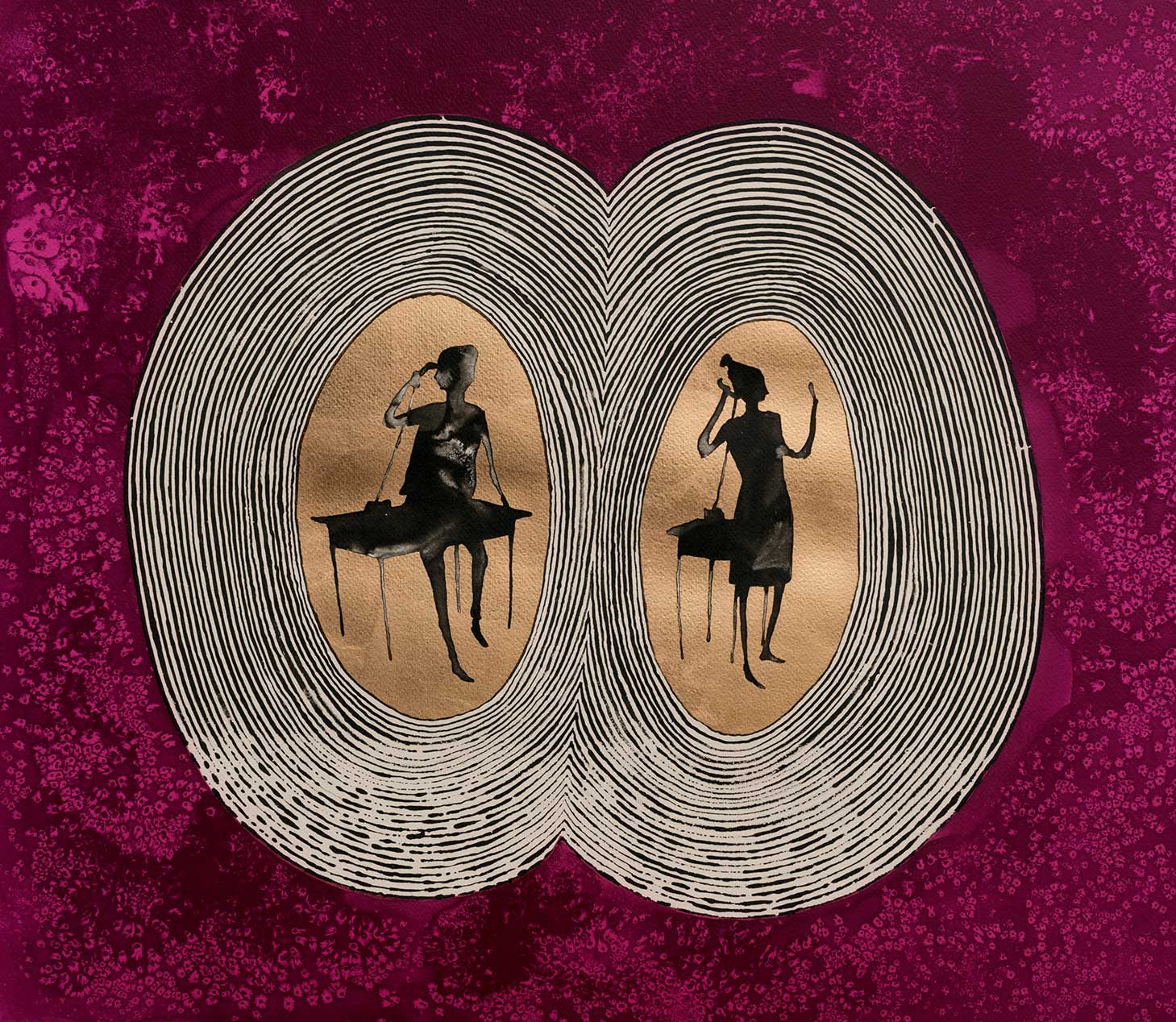 Ringtone, 55 x 62,5 cm, Five-colour lithograph with 24ct gold leaf, 2017, POA
Etchings from the series 'Stupid Stupid'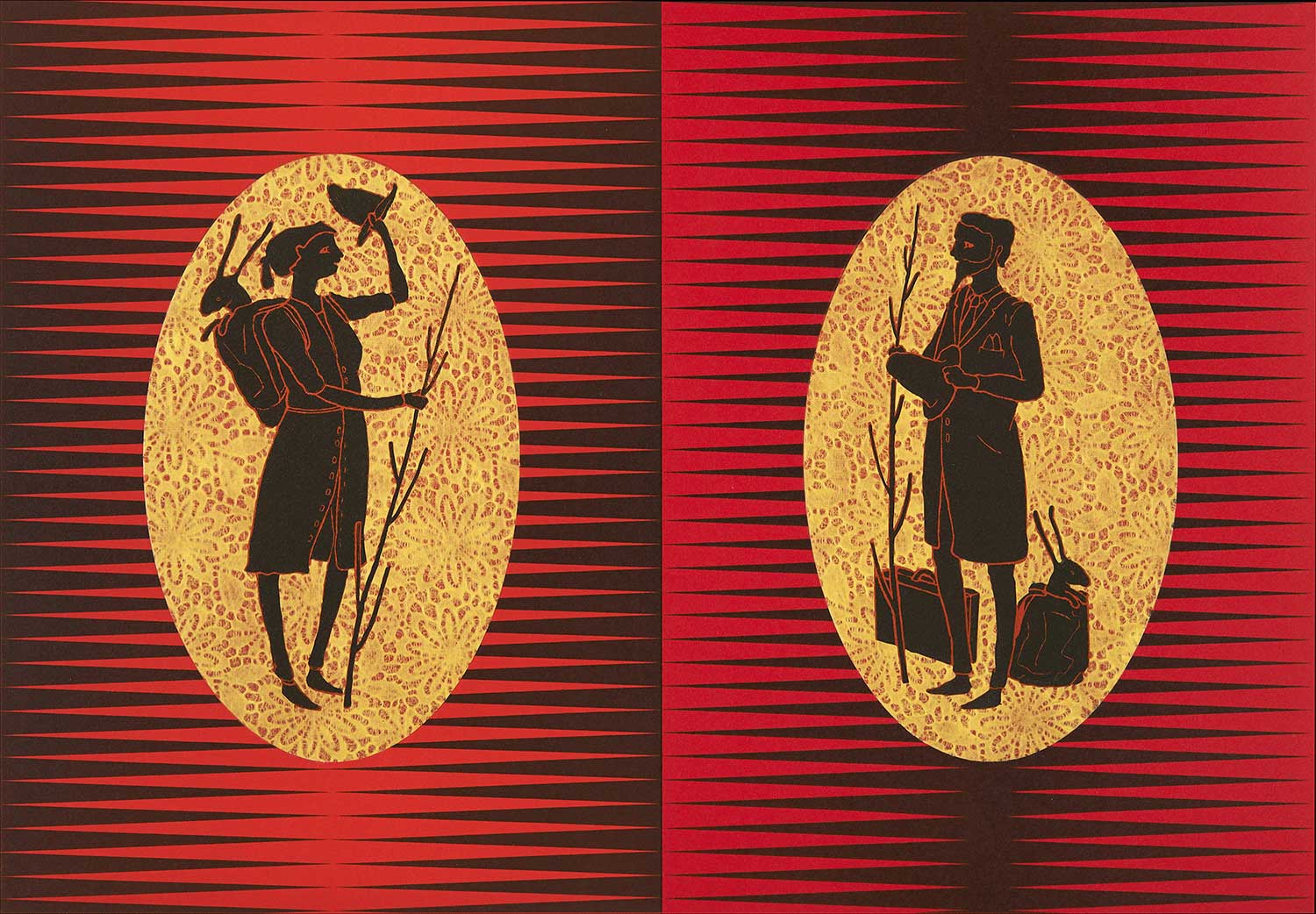 (Prelude to) The Exploration of America, 56 x 70 cm, Six-colour lithograph with chine collé on Somerset paper, Edition of 25 , 2015, POA
Stephen Chambers RA
Elected as an RA in 2005, Stephen is an experienced printmaker. He works with a variety of printing techniques, evident in our most recent publications with him. His work is held in both public and private collections around the world, including The Metropolitan Museum of Art, USA; The British Museum, UK; Arts Council Collection, UK and The Victoria and Albert Museum, UK. In 2014 Stephen had a large survey show of his work at Pera Museum in Istanbul in collaboration with the Royal Academy of Arts, London. This exhibition used his monumental print work titled 'The Big Country' – a group of screenprints building up a tableau of 4 x 19m – as a point of arrival from which to look back at the work leading to it. He will be putting on another survey show that opens at the Venice Biennale 2017 in the Palazzo Dandolo and then moves to the new Heong Gallery at Downing College, Cambridge in 2018.
'(Prelude to) The Exploration of America' also takes its cue from 'The Big Country'. The American Midwest has been a recurring theme in Stephen's work. This print looks at human intimacy in the same breath as settlers exploring new lands, an idea with some of its origins in the poem 'To His Mistress Going To Bed' by John Donne.
Stephen describes the series of etchings called 'Stupid, Stupid' as "undisciplined, visual ramblings, wantonly playing with whimsy". Dúr means stupid in Irish and Dum, stupid in Scandinavian languages. This ongoing series, comparable in feel with some of his previous intaglio print series, is less beholden to a central theme. These "meanderings" lend the prints a playful demeanour – trees and cows happily become protagonists and nothingness is animated by rich gold leaf patterns. They have a quality that belies their actual size, making little prints big.